Links to some good sites
N8TEW, has numerous tubes for sale at a great price. I have purchased from him and all tubes have been 100% Go To

http://hamtubes.com/tubes/
He has a lot of tubes for the Swan, Drakes, and Heathkits.
Good Source for vacuum tubes for those oldies, at a good price. Click here for Radio Electric Supply, Gainesville, FL
Click here for Tom, W4UOC, Atlanta, to see all His Old Ham gear.
Send me your links, pictures, and info history if you want it posted. Send to

K4UJQ@Yahoo.Com
Ray, KA4THY From Roanoke, VA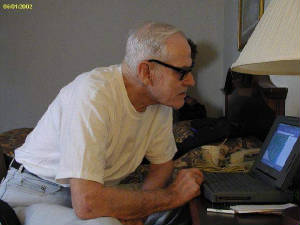 Ray is a regular on 3963 Khz
Below, Ted, WB4ELR, from Lexington, Ky. at his station.
Keith N8BJ and Bill KE4CSA at baptism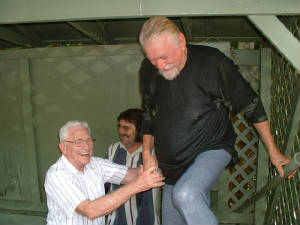 If Keith had only held him down just 10 more minutes
Catch Me on Echolink. Internet to Radio and vice versa. Look for me Node No 3485 (K4UJQ) and K4UJQ-L The link will be connected to 146.52 Simplex here in Chester SC. Call CQ You never know who may come back to you